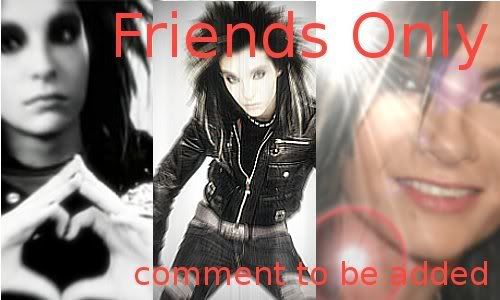 this journal is for friends only.
in this journal i write bandslash, if you dont like it go away.
if you dont like what i write dont bitch to me about it keep your nasty comments to yourself.
however if you would like to gain acess to my bandslash, please leave me a comment, and I will add you.
you will need to be added to view my post, and to give suggestions.
being my friend insures you will get the bandslash before anyone else. I usually dont post it in communities till a few days later, or never if I dont feel like it.
I'm not trying to be a Bitch or anything, but seriously comment if you want to be added to my friend's list, because if you just add me and don't comment, I will
not
add you back.
so leave me a comment, and join in on the bandslash lovin'!
<33333 Brianna